Our Services
Our Services
Classic & American Car Servicing
With well-equipped workshops, services are carried out efficiently and thoroughly and range from simple oil and filter changes to full major servicing. Computer diagnostic equipment for quick fault finding and ABS problems up to 2016.
We cater for all ages and makes from the fifties to modern day, American and European. Top quality parts and lubricants are used, as in all our work, and advisories given where needed.
Experienced factory trained engineers for Dodge, Chrysler, Buick etc. All American or European vehicles serviced, LHD or RHD, diesel or petrol, small or large, classic or modern. Engines serviced, full car services, trouble shooting, rebuilds, tuning or just an oil, filter and plug change. Large stocks of spares: Long blocks, short blocks, piston assemblies, gasket sets, rockers, valves, pushrods, all internal engine components for classic to modern, all makes, engine sizes and ages. Collect or delivered. Most service parts next day. Special orders 10-14 days. Reasonable prices, honest estimates for work that does need doing with no unnecessary extras, each job done to our high standards, full warranty given and honoured. Customers encouraged to view the problems and faults: broken or worn-out parts are shown to our customers after replacement
Restorations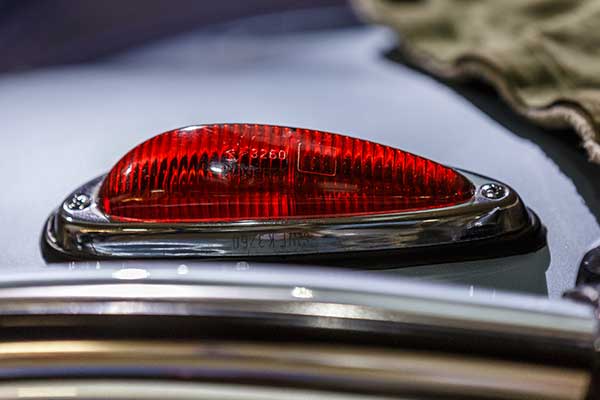 Our dedicated, experienced team ensure each restoration is carried out with every customer requested detail catered for. They make sure the required final result shows the personal care and passion that each person involved in the restoration, puts into the car, as if it were their own.
Customer involvement and regular visits are encouraged to help build a good working relationship and to allow customers to view the progress being made at each stage. It also allows discussion should any changes or modifications from the original instruction be needed or requested, at that time.
If you are considering a part or full restoration on your vehicle, call in and discuss your requirements with us and we can show you previously New Forest Classic American restored vehicles (our previous trading name) so you can see first-hand our quality of work and finish. Restorations carried out so far include Austin Healey 3000, Alpine Sunbeam, Cobra, Corvette Stingrays '65 and '66, 1954 Mercury Monterey , 1968 Mustang Fastback, Jaguar E-Types, Jeeps and Mustangs.
Spares & Repairs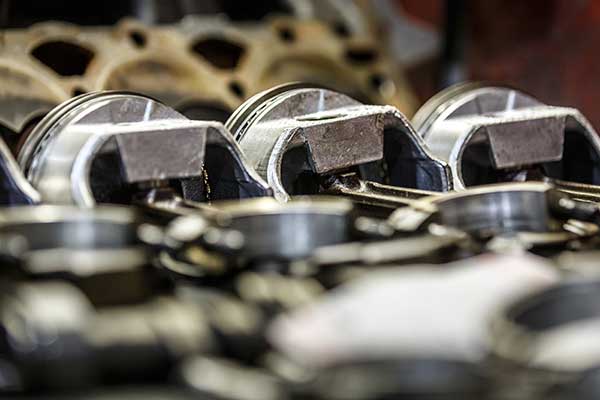 We do not supply cheap inferior parts where we believe it compromises safety. Safety is our first priority and the bitterness of poor quality remains long after the sweetness of a low price is forgotten!
We do not supply any secondhand or used mechanical parts but can supply body parts e.g panels, doors etc.
We realise some customers like to spend many hours on the internet sourcing their own parts, which obviously isn't practical or cost effective for us to do, so we have no problems fitting customer-supplied replacement new parts or second hand body parts. If we think the customer-supplied part will compromise safety we reserve the right to refuse to fit it. Most general service parts we can supply same or next day. Specialist spares and parts for older classic vehicles needing to be ordered from the USA usually take 10-14 days from order. These parts can often be Fed-Ex'd over within a few days at extra cost, should time be an issue. Our mail order service is efficient, fast and simple. Please be sure to have the vehicle vin number to hand when enquiring/ordering. This, hopefully, guarantees the part ordered is the correct one for your particular vehicle. Once on our secure database, repeat ordering is easy and fast. Every repair is different so every case is priced separately. These range from minor welding repairs or fabricating small parts to major engine or panel work. New panels fitted, sections fabricated and all welding – gas and electric welding by experienced welders who take pride in every job they do. All paintwork from a tiny scratch to a full respray with special requests and graphics quoted for. Wheels refurbished or replaced at very reasonable prices. Tyres – classic, whitewall and American spec all sourced.